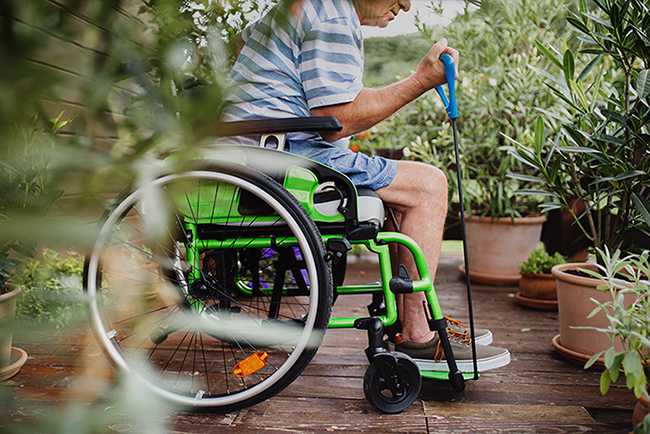 NDIS SERVICES
BASED IN ALBANY CREEK
True North Wellness is a registered National Disability Insurance Scheme (NDIS) provider based in Albany Creek. We offer individual programs and support to individuals in the areas of Exercise Physiology and Dietary Services from our Albany Creek Clinic.
As an experienced NDIS provider, we can assist people with permanent disabilities, whether you are plan managed, self-managed, or NDIA managed.
WHAT WE OFFER NDIS PARTICIPANTS
Our team of passionate, fully qualified health professionals work one-on-one with each of our NDIS clients to help you achieve your NDIS health plan goals. We offer support, assessment, and recommendations to help you achieve the goals you set, including:
We understand your health care is personal and unique to your circumstances; that's why we ensure our assessments inform our team on setting up the right program for your individual needs. Once we understand your needs and your preferences for achieving your goals, we'll recommend a plan that you're comfortable with.
We offer group classes, private sessions and also home-based therapy sessions. We design everything to cater to you and the level of disability you have.
There are a lot of NDIS providers and options for you to consider. Who you will be working with is also important, as is understanding what type of services we offer. True North Wellness Albany Creek can provide qualified Exercise Physiologists and Dietitians. We specialise in these two services to help our clients.
Booking an initial meeting to discuss your needs and see how suitable we are to help you achieve your NIDS plan goals would be the recommended first step.
WHAT DISABILITY CONDITIONS CAN YOU TREAT?
We can help people with many health conditions, including:
Progressive neurological conditions,

Multiple Sclerosis (MS)
Parkinson's Disease (PD)
Motor Neuron Disease (MND)

Stroke, traumatic or acquired brain injury
Spinal cord injury
Mental Health including Post Traumatic Stress Disorder (PTSD) and Depression
Pain management, Fibromyalgia, Arthritis, Rheumatoid Arthritis
Autism, Aspergers, Developmental delay
Chronic Fatigue Syndrome
WHAT CAN WE HELP YOU ACHIEVE?
There are many benefits from our NDIS care programs, including improvements in:
Quality of Life
Balance
Mental Health
Confidence
Coordination and Quality of Movement
Strength
Weight loss
Posture and core strength
Fine & Gross motor skills
general daily living activities
your personal independence
Cardiovascular health
Respiratory health
We provide assistance, care and help to children, teenagers and adults. Our clinic is easily accessible; we have ample parking and a lift for wheelchair access. We can also home visit where appropriate.
If you are looking to make changes and improve your life quality, then our passionate and highly qualified team will put you at ease and help you step-by-step on the pathway to your health goals.
An exercise physiologist is a University qualified health professional who can assess your overall fitness, health, and wellness and identify activities or lifestyle changes to support you reach your goals.

Getting your nutrition right is critical for everyone, but it is a crucial focus on managing disabilities. Our qualified Dietitians work to ensure you are providing your body with the proper fuel to facilitate your health goals. If you're going to put in the work to make changes, you need to have the energy to do so.