Exercise Physiology
Exercise can be one of the most important strategies you use to improve your health. But getting back into exercise after an illness or injury can be challenging. Our exercise professionals have the experience and knowledge to design a program for you to start slowly and progress as you improve. Accredited exercise physiologists are university trained health professionals that have the expertise to work with a range of medical conditions. They can assess your condition and prescribe an exercise program that is safe and achievable. They work closely with your other health providers to coordinate your care. Chronic Disease plans can be set with with your doctor if you are eligible and you may receive medicare rebates for up to five consultations a year.
Our Exercise Physiologists can continue your care either one on one or in small group sessions. All exercise sessions are supervised by one of our Accredited Exercise Physiologists to ensure you are getting the most out of each session.
Our exercise clinic is not a gym but a non-intimidating environment that you can feel comfortable in no matter what stage you are on your health journey. We can also help you get started with a home program if you want to exercise in your own surroundings.
Our Exercise Physiologists
Vicky Graham
B.H.M.S. (ED), B.Bus, MCEP. ESSAM. AEP
Vicky has been involved in the health and fitness area for over 25 years. Her broad education and experience has allowed her to develop a unique coaching style that empowers you to reach your true health potential.
As an accredited Exercise Physiologist, she has the depth of knowledge required to work with specialist medical conditions to ensure you develop a coordinated approach with your health team. By working on both your physical and mental health, Vicky helps you develop the direction and focus that is critical to achieving long term lifestyle changes.
Vicky strives for work life balance with her two children and husband and enjoys triathlons and running. Her passion for health and wellness is reflected in her personal vision: "To cherish and inspire people to discover their true health".
Tamika Hassum
B.ExSS(Major Clinical Ex Phys)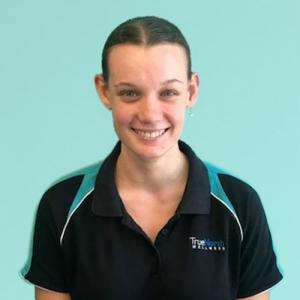 . ESSAM. AEP
As an Accredited Exercise Physiologist, Tamika has the knowledge and skills required to assist you in managing chronic disease and musculoskeletal injuries. She is passionate about helping to set realistic goals and supporting you on your journey of achieving them. Tamika takes a holistic approach to exercise, and health in general, with a focus on improving quality of life and independence.